Please Note! Link to the PASTORAL LETTER FOR THE SOLEMNITY OF CHRIST THE KING 'PRAYER AND PREPARATION FOR THE JUBILEE YEAR OF 2025' from Bishop Marcus Letter.
Advent Calendar December 2023
Current Day 9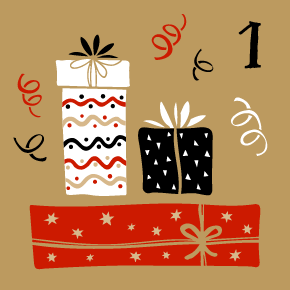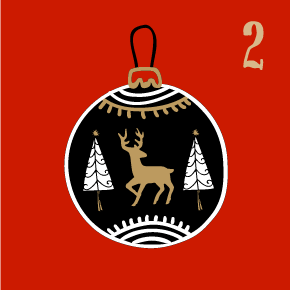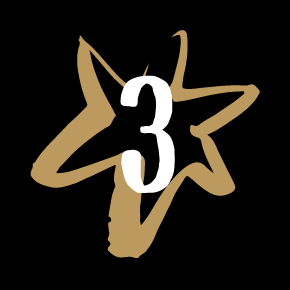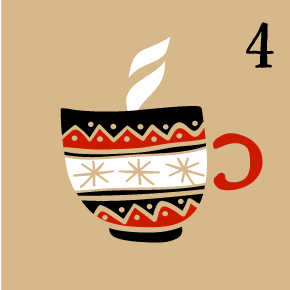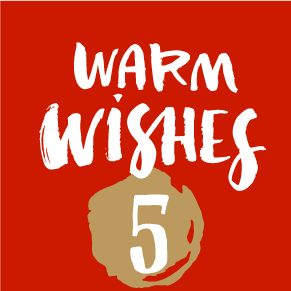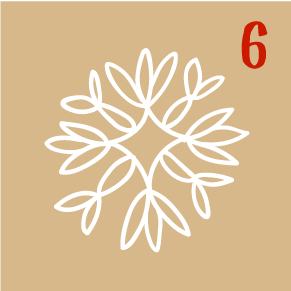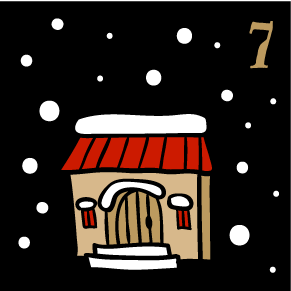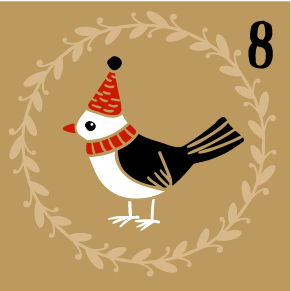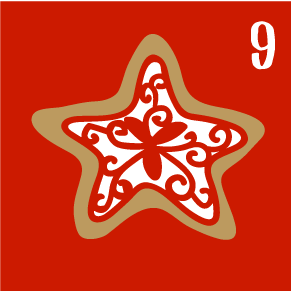 10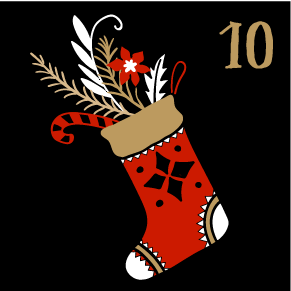 11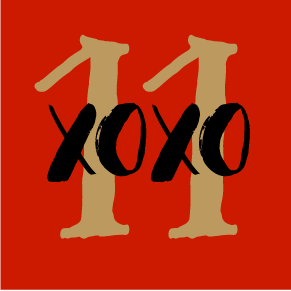 12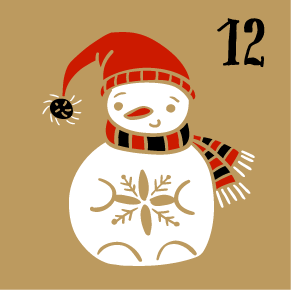 13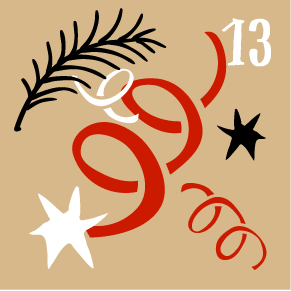 14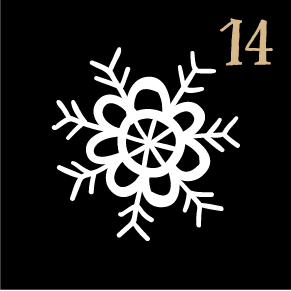 15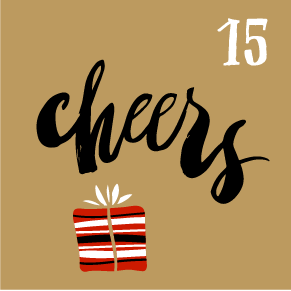 16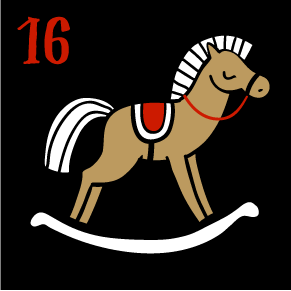 17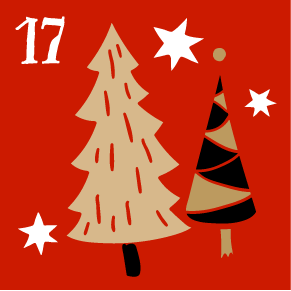 18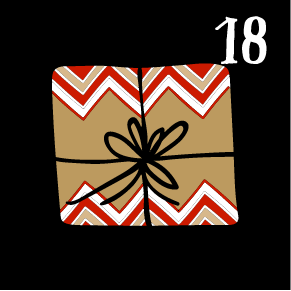 19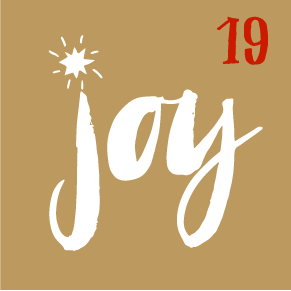 20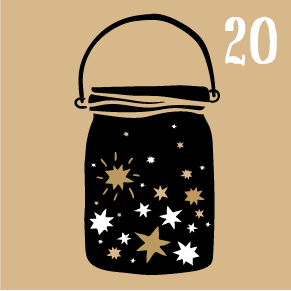 21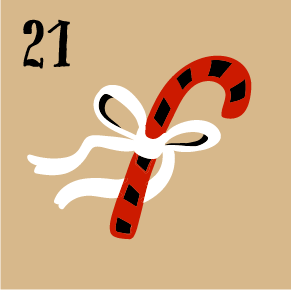 22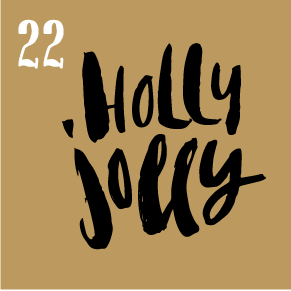 23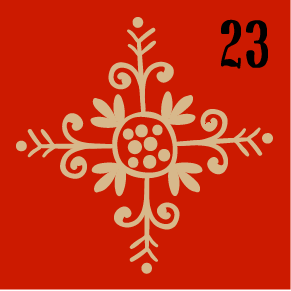 24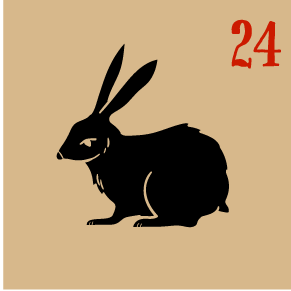 25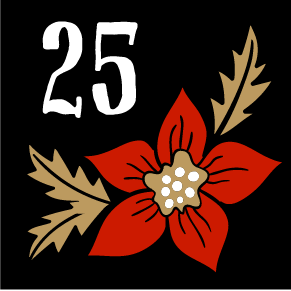 NB! For each day of advent in December the thumbnail image for the current day will automatically be shown enlarged along with previous days.
HAVE A MERRY, SUSTAINABLE XMAS!: The bishops of England and Wales, following the Pope's lead, are encouraging us to change our lifestyles so as to help reverse climate change. Here are some tips for Christmas. Remember the 3 R's – Show More...refuse, re-use, recycle. For instance, you can reduce plastic use in toiletries by buying bars of soap and bars of shampoo, instead of bottles of handwash and shampoo. You will find a wide range of green toiletries (plastic free/ethically sourced/organic/vegan) on offer online, and some high street shops sell shampoo bars, for instance Lush and Superdrug....Show Less
SIX THINGS YOU CAN DO THIS XMAS!
PRESENTS Don't buy unnecessary presents. Each year the UK spends about £700 million on unwanted presents. Find out what people need before you buy. Offer home-baked treats. Arrange a spending limit with family and friends. Check that the items you buy are green and ethical –workers properly paid, not tested on animals, sustainably sourced. Lists of ethical companies can be found by looking online. Best of all, make reciprocal arrangements with family and friends to not buy each other presents. They may be relieved!
WRAPPING PAPER Half of the paper America consumes each year is used to wrap and decorate consumer products! In Britain every Xmas we throw away 226,800 miles of wrapping paper. There is no need to throw it away. It can be re-used many times. And you can buy wrapping paper made from hemp, or from recycled paper. How about using attractive and re-usable cloth material instead of paper? Use ribbon instead of tape for sealing, so that the paper can be more easily re-used or re-cycled. The ribbon can be re-used as well, as can the bows.
CARDS Do you need to buy cards for people you see regularly? If you decide not to, explain that you are trying to reduce consumerism. Home-made cards are a great idea – people like the thought and effort that goes into them. You can use up leftover resources – cards, calendars, things around the house etc… A much better idea is to send a Happy Xmas email. If you receive cards, recycle don't bin them. It's estimated that each year we bin 1 billion cards instead of recycling them.
XMAS TREES Millions of Xmas trees both real and artificial are discarded every year in the UK. To cut down on plastic dependence and to offset carbon emissions, buy a living tree, and keep it in the pot in the house or garden when not being used. They can be used year after year. Norfolk pines are suitable, as they don't grow large. Many Local Councils will collect and compost your tree when you've finished with it. Or you can take it to the local recycling centre, or compost it yourself in your garden. Decorations can be home-made or home baked. Use LED lights, as they use up to 95% less energy than traditional bulbs.
MEALS You've probably seen headlines like "Tackling the world's most urgent problem: meat" (United Nations Environment Programme). Growing animals for food involves destruction and pollution of the land, forests, waters and atmosphere, and takes resources from the poorest people. Include some vegan meals over the Xmas period. Vegan meal recipes can be found online – at Veganuary.com for instance - and there are plenty of vegan ready meals in the shops.
DRIVING signal your support for phasing out fossil fuels through simple, peaceful but transformative action. Adopt one or more of the following resolutions, during COP28, and maybe beyond:
Drive at no more than 55 m.p.h. on major roads
Drive at no more than 20 m.p.h. near homes, shops or schools
Switch off your engine when idling
Put in your car back window a notice saying: SLOW DOWN FOR THE PLANET
Driving less hastily:
reduces GHGs
saves money
avoids serious accidents
reduces respiratory disease
reduces local pollution
makes driving less stressful
shows that you are serious about fossil fuels
SYCAMORE ADVENT COURSE: Sycamore is an informal course about the Christian faith and its relevance for life today. It gives people space to meet others, share ideas, explore their beliefs and think about questions that really matter.
Each Sycamore session involves Show More...a short film and time for discussion. There's no pressure and no commitment. People can be themselves without any fear of being judged. There's a real sense of community, a spirit of friendship, some great conversation, and often some delicious food.
Everyone is welcome!
SYCAMORE WEBSITE ...Show Less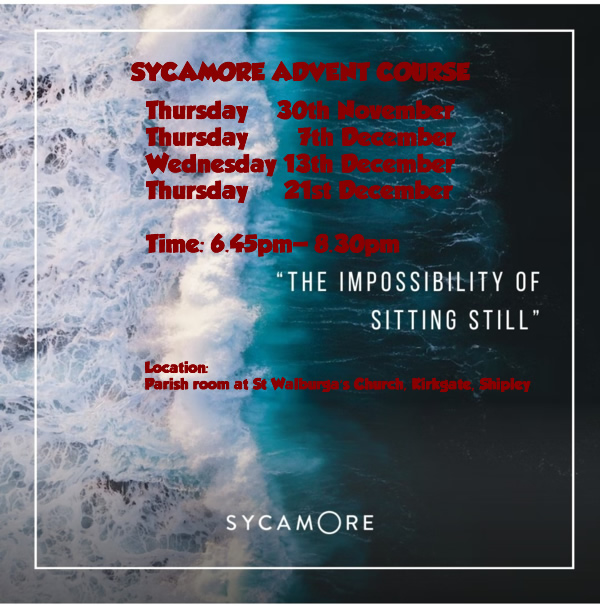 Hail, holy Queen,
Mother of Mercy!
Hail,
our life,
our sweetness,
and our hope!
To thee do we cry, poor banished children of Eve; to thee do we send up our sighs, mourning and weeping in this vale of tears. Turn, then, O most gracious Advocate, thine eyes of mercy toward us; and after this our exile show unto us the blessed fruit of thy womb, Jesus; O clement, O loving, O sweet Virgin Mary.
THE SYNODAL PROCESS: 2021 - 2023
† Prayer †
The official prayer to prepare for the Synod
Show More...
We stand before You, Holy Spirit,
as we gather together in Your name.
With You alone to guide us,
make Yourself at home in our hearts;
teach us the way we must go
and how we are to pursue it.
We are weak and sinful;
do not let us promote disorder.
Do not let ignorance lead us down the wrong path
nor partiality influence our actions.
Let us find in You our unity
so that we may journey together to eternal life
and not stray from the way of truth
and what is right.
All this we ask of You,
who are at work in every place and time,
in the communion of the Father and the Son,
forever and ever.
Amen.
...Show Less
I. The journeying companions
As we journey together let us look around. Who are you on the journey with and what persons or groups are marginalised and why?
II. Listening
How might our local Church better listen to lay people (and especially young people and women) and minorities and those who are not respected?
III. Speaking out
How can everybody be encouraged to communicate appropriately what is important to them?
IV. Celebrating
How might I be better able to participate in Mass and other liturgies?
V. Co-responsible in the mission
How can each Baptised person become a "missionary disciple", revealing Christ to others through their words and deeds?
VI. Dialogue in Church and society
How might we improve our conversations within our diocesan family and also outside of it, (for example with people of different faiths, those who have no faith and those who have particular roles and duties in society)?
VII. With the other Christian denominations
Are our relations with our Christian brothers and sisters good? How might they be improved?
VIII. Authority and participation
How might we develop teamwork and a sense of co-responsibility in our local Church?
IX. Discerning and deciding
How might we improve the process of decision-making in our local Church, so that we truly listen and recognise that the Holy Spirit can speak through each one of us?
X. Forming ourselves in synodality
What formation is necessary within the local Church if we are to become better at listening to one another and sharing our insights with one another?